Amazon Reinstatement Services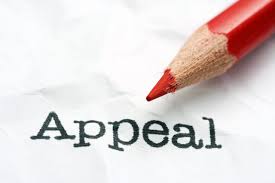 As an Amazon reinstatement service agency, our primary goal is to assist sellers in reclaiming their suspended or banned Amazon accounts. With our extensive knowledge and expertise in navigating Amazon's complex policies and procedures, we provide a comprehensive range of services designed to help sellers regain their selling privileges and get back on track.
At our agency, we understand the frustration and anxiety that comes with an account suspension. Whether it's due to policy violations, customer complaints, or other issues, the impact on your business can be devastating. That's why we've assembled a team of experienced professionals who specialize in Amazon reinstatement cases. We are well-versed in the intricacies of Amazon's Terms of Service and Seller Policies, and we know how to craft persuasive appeals that address the specific concerns raised by Amazon.
Our process begins with a thorough analysis of your suspended account and the reasons behind the suspension. We examine every aspect of your account, from product listings and customer feedback to order metrics and seller performance. This detailed evaluation enables us to identify the key issues that need to be addressed in your appeal and formulate a tailored strategy to maximize your chances of reinstatement.
Once we have a comprehensive understanding of your case, our team of skilled writers and researchers get to work on creating a compelling appeal letter. We know that the success of an appeal often hinges on the quality and persuasiveness of the written content. That's why we take great care in crafting appeals that effectively communicate your commitment to adhering to Amazon's policies and highlight any mitigating circumstances that may have contributed to the suspension.
Our appeal letters are meticulously structured and include a detailed action plan outlining the steps you have taken or will take to rectify the issues that led to the suspension. We emphasize your dedication to customer satisfaction, your commitment to improving your business practices, and your willingness to cooperate fully with Amazon to ensure compliance in the future. Our goal is to present your case in the most favorable light possible, demonstrating that you have learned from past mistakes and are genuinely invested in maintaining a successful and compliant business on the Amazon platform.
In addition to crafting the appeal letter, we provide guidance and support throughout the entire reinstatement process. We communicate directly with Amazon's Seller Performance team, addressing any additional questions or concerns they may have and providing any necessary documentation or evidence to support your appeal. We understand that timing is crucial in these situations, and we work diligently to expedite the reinstatement process and minimize any further disruption to your business operations.
At our agency, we pride ourselves on our track record of success in reinstating Amazon accounts. We have helped numerous sellers across various product categories and account types regain their selling privileges and resume their business activities on the platform. Our knowledge, expertise, and personalized approach have made us a trusted partner for sellers in need of reinstatement assistance.
If you find yourself facing an Amazon account suspension, don't navigate the process alone. Let our Amazon reinstatement service agency be your advocate and guide. We are here to help you overcome the challenges, regain your selling privileges, and get your business back on track. Trust us to handle your reinstatement case with the utmost professionalism, dedication, and expertise. Contact us today to learn more about our services and how we can assist you in your journey towards reinstatement success.